An online food delivery app no longer needs an introduction. Post pandemic, millions of customers have relied on on-demand delivery apps to satisfy their hunger pangs.
The Kerala Hotel and Restaurant Association (KHRA) has launched a food aggregator smartphone app after being displeased with Zomato and Swiggy.
"Rezoy",- an Indian-based online meal delivery service app, is in the limelight for all the right reasons.
Let us dive deep to know more about the business model, the growth timeline, and the futuristic opportunities floating.
Rezoy: An Overview
Rezoy is exclusive; therein, it is one of the country's primary restaurant-owned meal delivery applications.
It is an Indian restaurant operator and food delivery start-up founded in 2020.
Rezoy, a new online delivery program from the state's industry authority, was recently created to serve the needs of restaurants, small eateries, cafés, and local clients.
The Kerala Hotel and Restaurant Association's Rezoy will commence entire operations in other regions of the state, commencing in Kochi.
According to Azees Moosa, KHRA's Ernakulam district president, the goal was to promote restaurateurs and customers.
KHRA has been the umbrella group for approximately 65,000 eateries in Kerala since its formation in 1964. Also, major hotel chains, boutique hotels, heritage hotels, large, medium-sized, and smaller hotels, restaurants, tourist houses, lodges, bakeries, tea shops, and coffee shops are among its member outlets.
Rezoy's service is currently offering its service in Kochi's MG Road to Kaloor stretch. A total of 43 eateries have joined the effort, which restaurant owners themselves began.
Rezoy App: Eases food worries!
Undoubtedly, the revenue in the Online Food Delivery market will reach US$151,526 million in 2021 approximately, according to Statista, and also the revenue growth for Online Food Delivery in 2022 will be about 16.6%.
The 'Rezoy' mobile app was just released on the Google Play Store and App Store, and also its services are currently available in some regions of Kochi.
When compared to its more well-known equivalents, the main characteristic of this platform is the inexpensive cost of the food.
However, the other food delivery apps paid eateries a high commission, often as much as 25% to 30%.
Only a small commission, roughly 8% to 10%, would be levied in this app, and restaurateurs will be able to sell meals at lower prices.
Further, the KHRA has announced that the app's service will be rolled out across Ernakulam district, followed by other Kerala districts.
The program expands to sections of Kalamassery and Kakkanad in March, including approximately 400 establishments. The service will begin in districts like Malappuram, Kottayam, and Palakkad in the coming months.
Even though the association cites the claimed excessive commission imposed by other big food aggregators as the impetus for launching this effort, officials also claim that it is futuristic.
Rezoy: Future Aspirations of online food delivery app
The app's ambitious goal is to onboard over 35,000 KHRA member eateries by the end of the year, up from the existing 3,000. The software will be rolled out across India as well as other countries. They are in talks with various adjacent states to expand their services, including Andhra Pradesh, Karnataka, and Tamil Nadu.
Our goal is to "disrupt the disruptors," thus we founded a Digital Empowerment Center."
With operations progressively returning to normal following the Corona suspension and increasing the number of tourists, the application will outlast its established competitors.
Read more: KHRA'S Own Food Delivery App' Rezoy" To Expand Across Kerala.
The whole food delivery route planning system seems to be an excellent solution for everyone. It is an integrated platform that connects restaurants, delivery employees, and customers.x
In addition, Rezoy provides information on restaurant menus, user reviews, and food delivery from partner restaurants in select cities. Mr. Jayapal claims, "The app is a unique and revolutionary online meal delivery effort created on a non-profit basis to end all degrees of exploitation in this area."
Comparing to the other existing food aggregator applications, one of the primary characteristics highlighted by KHRA executives is the inexpensive cost of meals. Other existing food aggregators typically charge restaurants a high fee, ranging from 25 to 30 percent.
Furthermore, the price of food ordered online will be the same as the price charged at the restaurant.
Rezoy: online food delivery app working through the pandemic
Clearly, Kochi's exclusion zones and lockdown limits have thrown a wrench in KHRA's expansion ambitions.
Rezoy charges restaurant owners a ten percent commission to cover the pay of delivery employees and delivery expenses.
All eyes are thereon because it is one among the primary within the country. "Because we are the first food delivery app created by an association like ours, we have been getting questions on how it works from peers in other states," adds Azees.
We explore how the online food delivery app functions and why it is beneficial to the industry?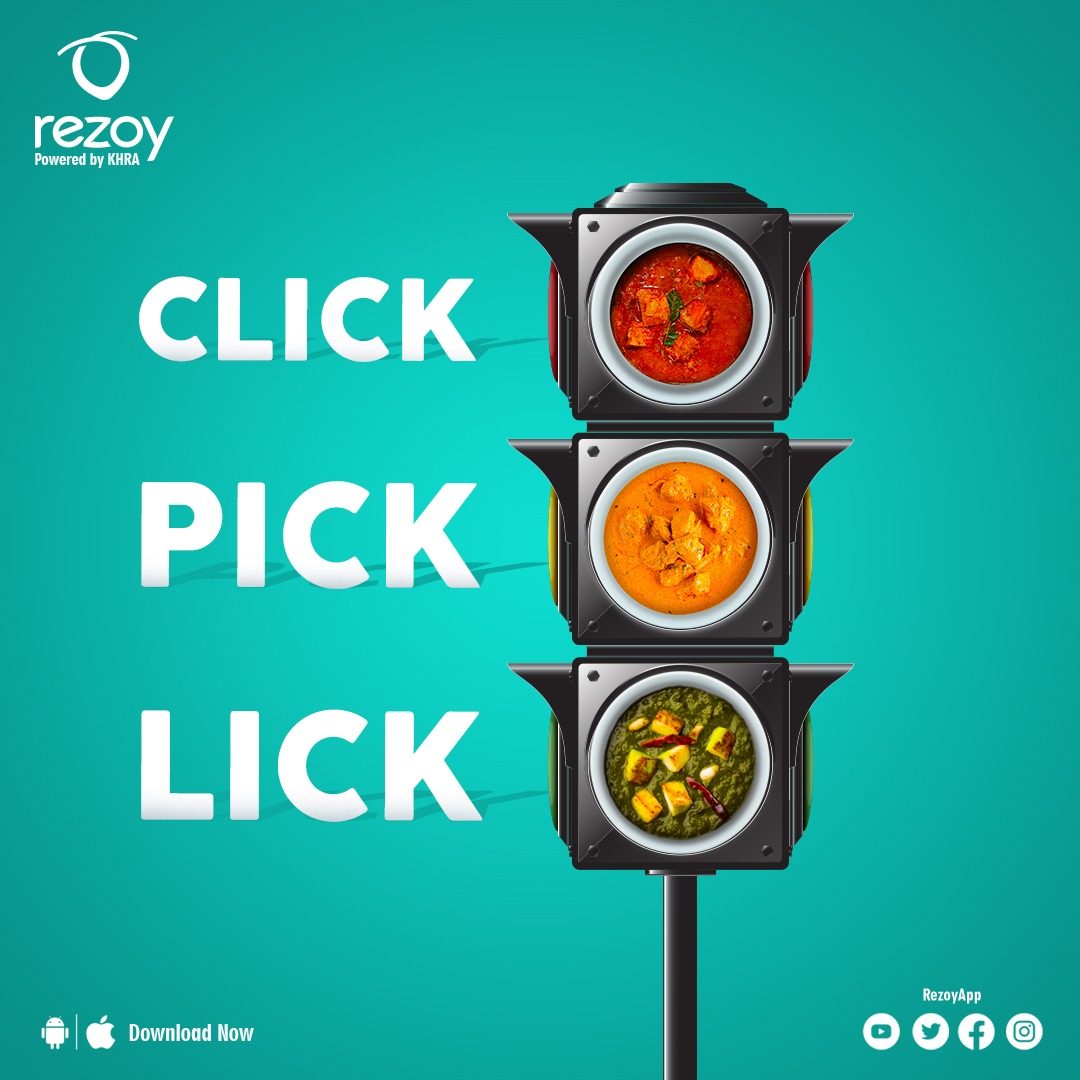 Outlined below are the essential elements for ensuring the success of online food delivery app:
Ordering and monitoring in real-time must be a top priority:
Certainly, an online food delivery app is designed to establish to provide food at any time and from any location.
Users should be able to place orders at any time. As a result, he will be able to keep track of how their orders are progressing.
Restaurants should be able to filter and sort based on preferences in the search bar:
People should be able to search for restaurants based on cuisine, area, ratings and reviews, and vegan/non-vegan preferences using the search bar, which should be robust enough to show restaurants based on geography.
The user interface is simple, and the user experience is straightforward:
Users should check out restaurants, menus, food products, allocated delivery workers, order statuses, and delivery status through an appealing layout.
Need Diverse and secure payment options:
Payment Integration should support net banking, cards, UPI, wallets, cash on delivery (COD), and also other payment methods.
Order history should make it feasible to track previous orders:
Order History should allow restaurants to track previous orders to have a good notion of what sells. Customers may also keep note of what they have ordered, so they do not have to go through the entire search process again if they want to order the same thing.
More accessible Offers and discounts:
Offers and values calculations must be automatic. Neither customers nor restaurants are burdened with the work of figuring if the order is large enough.
Order & push notifications information:
Push notifications must bring delivery personnel up to date on order specifics and where the pick-up and drop should occur. It also has to keep restaurants updated on where the delivery persons are. It also keeps an eye on whether or not the order has been fulfilled.
Within an app, mobility should be consistent and reliable:
Whether it is a consumer, restaurant, or delivery worker that signs up for the app, the limit app displays to a bare minimum so that users can navigate the app back and forth with ease.
Wrapping Up!
It is good to start launching a food delivery service app to help local restaurants. In addition, one can learn more about what exactly they need to create a meal delivery business in our other piece.
Learn how KHRA is teaming with Yelo to revolutionize the meal delivery app business by removing commissions.
However, in case of any remaining questions about why a business requires a mobile app, please contact us. Finally, to learn more about the future of online meal ordering, visit Yelo and sign up for a 14-days free trial
Further, continue reading to learn more about the newest online food delivery app: On-Demand Food Delivery Apps are Making the Life Easier
Subscribe to stay ahead with the latest updates and entrepreneurial insights!
Subscribe to our newsletter
Get access to the latest industry & product insights.